Tourism has taken off again in Southeast Asia, post-pandemic, offering economic relief in particular to Thailand. But it remains stricken in nervous Japan, where Covid rates have recently spiked. Japan has bumped up the total admissions to 50,000 daily and broadened the entry beyond tour groups, but is still requiring individual visas from the U.S. and other countries where it previously waived the requirement. This is an especially vexing policy when the yen has fallen to a 24-year low against the American dollar, providing an opportunity to visit a normally very costly destination at reasonable expense. (That's largely because Tokyo's central bank is keeping interest rates low when other countries are tightening to contain inflation.) Always venturesome Australians are also frustrated by the travel limits, as this report from their major broadcaster suggests. The quirky Japanese attitude toward foreign blights has long been a characteristic (a charm?), leading to a bizarre hosting of the Olympics last year, and overall wealth leaves the nation able to remain stand-offish, even at great cost to some industries. At least the domestic population is not subject to tyrannical lockdowns, as in China.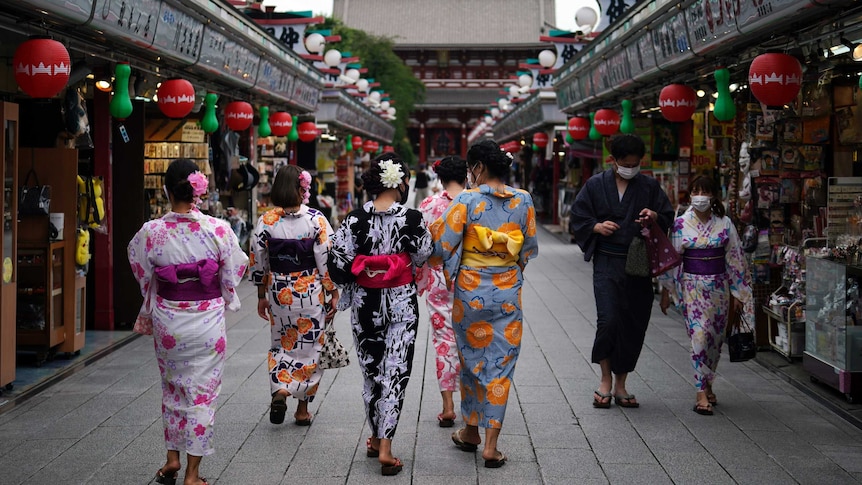 'We don't need a babysitter': As Japan suffers its worst COVID-19 wave, strict rules are keeping tourists away
Japan, which was praised for keeping its coronavirus cases and deaths largely under control earlier in the pandemic, is experiencing its most severe coronavirus wave so far and has become a hotspot for the virus in East Asia.